Security solutions for businesses and other premises have changed drastically over the last few years. Video security solutions are more intelligent and more effective than ever. Nowadays, ensuring your business property's safety and security isn't as daunting because smart video surveillance security cameras offer advanced features such as remote viewing, motion sensors, mobile notifications, and much more.
Still, some businesses fail to incorporate video surveillance systems with the latest technology into their security program, leaving room for intruders and other bad actors to exploit the loopholes. Even internal theft can be curbed by having a robust video security solution; according to recent reports, employee theft cost businesses up to $50 billion per year in the U.S.
A surveillance video solution helps curtail business losses due to trespassing, theft, and vandalism, while also strengthening the overall security program.
Let's explore what enhancements you gain from adding a commercial-grade video surveillance system to your security program. This post also goes over some essential factors in choosing the right digital surveillance system for your business.
What Is a Security Program? What Does It Mean for Your Business?
Simply put, a security program is the entirety of an organization's or company's security procedures, policies, tools, and controls. Essentially the security program is a multi-faceted security strategy that safeguards your business's virtual and physical possessions.
The security program is the primary layer of protection that malicious actors must go through, and fortunately, a robust program will eliminate most of the threats to your business.
With a well-designed security program in place, your business can:
Control access to business resources
Deter potential threats
Detect active threats
Respond to threats in a timely manner
Protect business resources and employees
How Does a Strong Security Program Look?
An effective security program clearly defines how your company will keep its property and assets secure, how you will assess risks, and how you will deal with breaches. There are several components that strengthen a security program, including video surveillance. Adding security cameras helps an organization monitor everything in real time.
A good physical security program helps you better manage the threats to your business while assisting you in preventing unnecessary costs from eating into your bottom line.
In addition, such programs mitigate day-to-day risks like negligence and theft, making your employees, customers, and other visitors feel safe and protected while on the business premises.
Wondering if your existing security program is strong enough to deter crimes, thefts, and vandalism? Contact Elliott Data Systems to have our professional security representatives help you analyze and strengthen your current security program.
Top Security Problems Faced by Businesses
The security risks a business faces will differ from industry to industry. However, some common threats faced by businesses include the following:
Break-ins and trespassing
Insider threats like employee fraud and theft
Business continuity disruptions
Workplace violence
Insecure mobile technology
These threats evolve, but the assets every organization must protect remain the same – facilities, people, and equipment.
The good news is that you can ward off such problems by making a video surveillance system an integral part of your security strategy. The cameras can guard multiple sites and can be placed in multiple locations, including sensitive areas containing valuable or hazardous items.
Benefits of a Comprehensive Video Surveillance System
Human abilities only go so far, and digital solutions like smart video surveillance systems are able to fill the gap. If you want optimal security for your business, it's time to integrate a smart video security solution into your current security program to reduce the possibility of someone breaking into your business premises or stealing from your company.
When it comes to the overall security and safety of your business facility, video surveillance systems such as security cameras (CCTV or IP cameras) are a must. These systems provide your business with an effective way to monitor and secure the entire facility.
You can also safeguard your customers, track business operations, and authenticate employees using digital video surveillance solutions. Here's more detail about the benefits video surveillance systems offer:
Camera Surveillance Helps Deter Criminals
Digital surveillance solutions, such as advanced security cameras, are important for businesses to mitigate risk and help deter potential criminal activities. Some of the common issues by organizations are theft, building and property vandalism, and trespassing.
When installed strategically, surveillance cameras can protect your business premises against risks inside and outside the facility. By integrating an advanced real-time surveillance system with your existing access control system, you can track the individuals entering the facilities or accessing restricted areas, such as the data center or records room. You can also monitor whether all safety protocols are being followed.
Video surveillance technology enables you to track everything around the clock while offering ultra-secure features like video verification to ensure everyone present inside your business premises is supposed to be there.
24/7 Remote Monitoring Maximizes Convenience and Security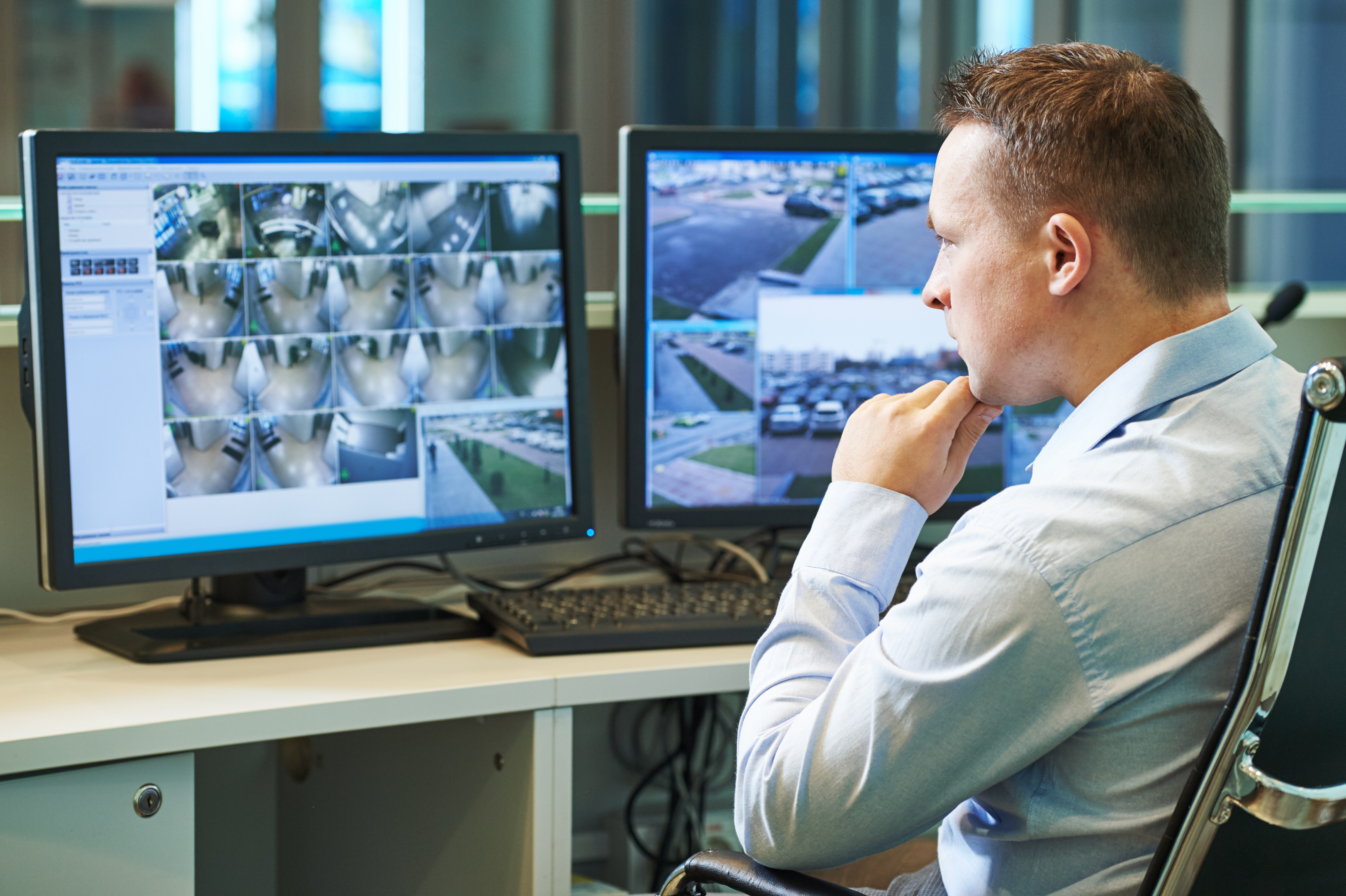 Before CCTV surveillance systems, businesses relied on other physical security measures, like around-the-clock security guards. While guards are essential to enhanced security, they cannot constantly monitor areas the way security cameras can.
Humans tend to make mistakes, but digital solutions are less prone to error. Remote monitoring offers you the convenience of being able to watch your property from anywhere in the world, as long as you have an active internet connection.
Laptops, tablets, phones, and other mobile devices are all able to let you log in to your security system to view a live stream from your video surveillance cameras or archived video data.
Video Surveillance Helps Keep Your Business's Status Quo
This is often overlooked, but adding an advanced surveillance system helps preserve business continuity. According to a report by EHS Daily Advisor, 39% of business operations leaders polled said many of the security threats they experienced in 2021 were due to supply chain disruptions.
Any disturbance in your supply chain directly impacts business operations and customer satisfaction, and ultimately results in loss of revenue.
However, with a proper video surveillance system installed at the facility, your organization can cope with such issues. For example, when criminals know they are being recorded, they are less likely to carry out theft of materials and other such activities.
Besides giving you valuable input related to the business's security, a surveillance system also help you reckon the organization's operational model. For instance, your manager can track if all employees are where they are supposed to be and materials are not being wasted. As a result, security cameras serve as a tremendous asset in workflow monitoring.
A Surveillance System Helps You Prevent or Mitigate Lawsuits
Surveillance footage recorded and stored by CCTV cameras or internet protocol (IP) cameras can act as invaluable and often indisputable evidence in a legal event. If an incident happens between the employees or customers, witnesses may have multiple accounts.
Digital evidence like video footage is helpful when it comes to substantiating the business's claims and disapproving false ones.
Video Security Saves Time With Distributed Intelligence
With a traditional CCTV system installed in your business facility, keeping a sharp eye on ongoing activities becomes a cinch. However, have you ever wondered who's going to watch the countless hours of video?
It may not be possible for someone to watch the entire security footage captured by the system to discover any security breaches. Luckily, modern video surveillance systems have eliminated the need for manual intervention to monitor every activity.
At Elliott Data Systems, we have integrated Perspective Video Management Software (VMS) with our advanced video surveillance solutions. The Perspective VMS is a feature-rich and easy-to-use video management software that helps keep track of the footage recorded and stored by all connected cameras.
In addition, it offers optimal video analytics, access control, and the ability to recognize and track movement patterns. The completely automated system generates and sends alerts to the respective authorities of your security team when it detects motion after hours or activities that can be harmful to your business.
Besides the aforementioned benefits, there are numerous advantages to incorporating a video surveillance system into your security program. To experience all these benefits, you should partner with an industry expert that understands your business and creates a comprehensive video security plan to help you address and deter potential threats.
Elliott Data Systems offers video surveillance solutions to protect your business's virtual and physical possessions from threats. When you partner with us to secure your business, we will help with everything from installing the cameras and training your team on the software to maintaining the system and troubleshooting.  
Contact one of our digital security experts by calling 1-888-345-8511 to go over your specific security requirements.
» More: How To Make Your Business More Security Conscious
Things to Consider When Incorporating a Surveillance Video System Into Your Business Security Plan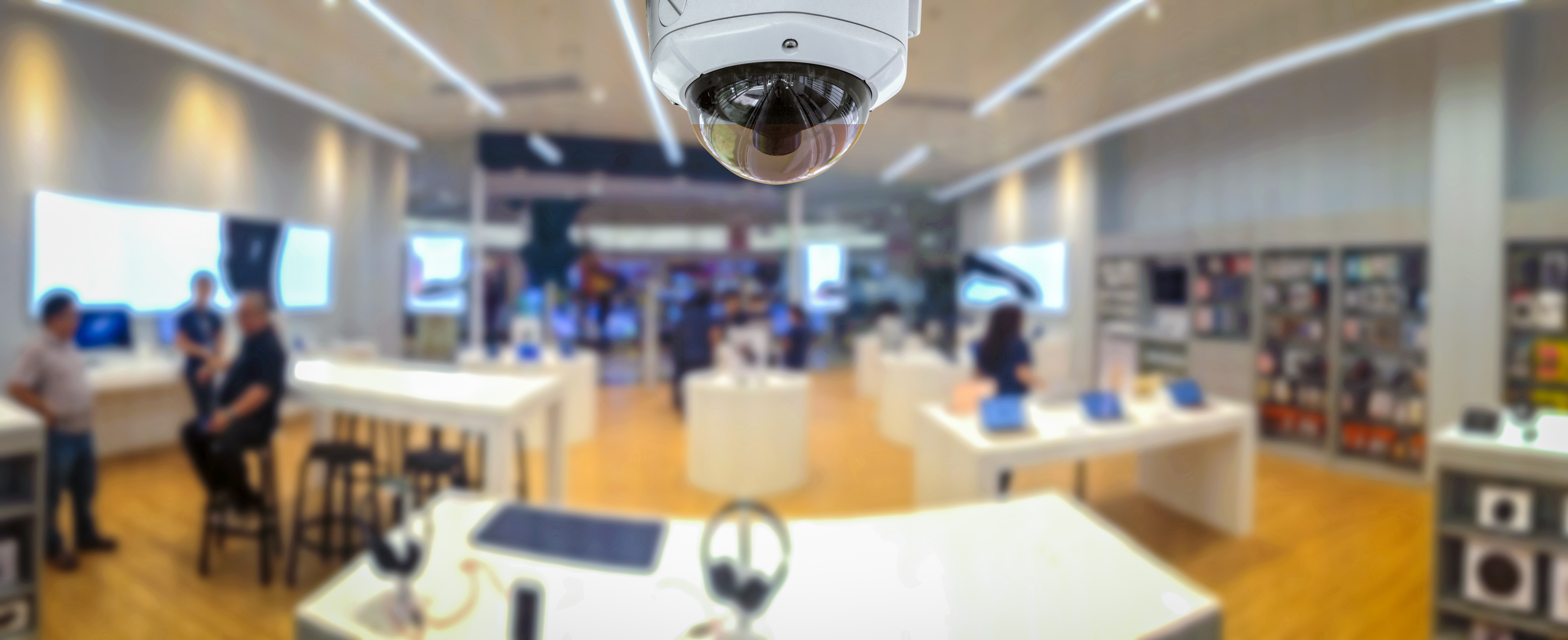 Even after having a surveillance video system in place, some businesses still experience disruptions caused by thefts and other factors because they did not choose the correct security system for their needs.
Every business is unique and there's no one-size-fits-all system, especially when it comes to video security solutions. Here are a few things to consider if you are planning to incorporate a surveillance system into your organization's security.
The Devices (Cameras)
There are different types of security cameras, each offering exclusive features, such as night vision, panoramic view, and motion detection. Make sure the video cameras you are installing serve the purpose you need. For example, if you need to monitor a large warehouse, you might want cameras with fisheye video.
Also, the cameras and other devices should be made by reputable brands, like Vivotek and Axis.
When you get the right devices installed, it ensures maximum safety and security day in and day out. Check out the range of advanced surveillance cameras available from Elliott Data Systems.
The Software (Video Management System)
The whole purpose of getting an advanced surveillance system is to make things more convenient, and it is not possible without reliable software. Make sure there is an integrated software application able to control the entire security system.
The team from Elliott Data Systems will give you a demo and train your employees on how to use the VMS so you can get the most out of your security system.
The Storage
These advanced IP and CCTV systems come with two storage options, physical and cloud. Cloud storage is more popular as you have remote access to footage and it remains secure even if the hardware gets damaged.
Moreover, you can quickly expand the storage without expanding the physical devices installed at your facility. Some organizations prefer both physical and cloud storage options due to internal security reasons.
Additional Security Features
The additional security features include motion detection and quick alerts based on suspicious activities. These features add an extra layer of security while enhancing the overall convenience of monitoring and operating the video security systems.
The Security Experts From Elliott Data Systems: What Can You Expect?
Managing a business and ensuring its security is intact is difficult, and we understand what challenges it throws at you. At Elliott Data Systems, our security representatives know what it takes to keep your organization safe and secure. When you partner with us to provide surveillance video solutions, you can expect the following things:
Consultation
Our security representatives get in touch with you to offer consultation services to help you determine the best cameras for your needs based on the size and layout of your premises, the level of security you require, and your budget.
Installation and Maintenance
We can install the video system at your premises if you are local, including all necessary hardware and software. Furthermore, you can count on us for ongoing maintenance services to ensure that the surveillance video system is properly safeguarding your business facility.
Training Your Employees
Your security department is responsible for managing the security of the premises, so we train them on how to use the newly-installed systems efficiently and effectively.
You can also expect security experts at Elliott Data Systems to offer cutting-edge security solutions that are tailored to your specific business requirements. We are always responsive to any queries your security staff might have.
Secure Your Business's Assets and Personnel With Elliott Data Systems
Elliott Data Systems is dedicated to providing businesses with the best surveillance video solutions that can be easily incorporated into and strengthen their current security programs.
We start the process by evaluating the site, analyzing the security program, and learning the unique business requirements to ensure our clients get a system that fulfills all their security needs.
Dial 1-888-345-8511 to speak to our video surveillance representatives and get a detailed quote for your business. For more information about our video surveillance system installation services and products, feel free to contact us.